Agenda
Conversion Conference London
etc.venues, 200 Aldersgate, 12-13 October, 2016
---
Workshops – Tuesday – 11 October, 2016
---
Conversion Conference - London -

Day 1 - Wednesday, 12th October 2016
Room: Premium 1+2
The Session Description will be available shortly.
Room: Premium 1+2
Keynote
Today, most testing is focused on the website's user experience: optimising landing pages and forms. But a conversion framework has the potential to optimise the entire user journey: from advertising to product, functionality and price. As more experiences become digital, the opportunity for testing is huge. In this keynote, we'll hear how companies like Facebook, Airbnb and Netflix are scaling by testing big and bold ideas.
Room: Premium 1+2
Sponsored Session:
The Session Description will be available shortly.
Sponsored by

Room: Premium 1+2
Track 1 - All Levels
Mobile visitors aren't just desktop visitors with a smaller screen; the visitors often have different characteristics and expectations. So for mobile, which tools and techniques should you be using for research, testing and design? How can you get your visitors to convert when they are using their phones? Dr. Karl Blanks has designed pages for Apple, Facebook, Amazon and Google. In this session, he'll show you techniques he has used on the mobile sites of some of the world's biggest companies.
Room: Premium 3
Track 2 - Intermediate
Still dealing with page flashing? Facing the horrors of skewed data? Or is c-level complaining they don't see the uplift of the test winner that was implemented? Don't worry you probably missed something in your test setup and it happens more often then one would think. Learn about the technical aspects behind advanced test setups and become the CRO scientist your business can rely on.
Session Change for Conversion Conference and Combo Pass Holders
Room: Premium 1+2
Track 1 - All Levels
Discover how the team at Hotels.com moved towards a "test and learn" programme. Running over 500 tests annually across 80+ sites – and with increasing competition in the travel industry – Hotels.com is using testing to direct its product design. In this session, David will share the secret behind Hotels.com's test and learn programme, and how you can rapidly scale your organisation's testing.
Room: Premium 3
Track 2 - Intermediate
Part 1
Learn from Rosin in die session how using advanced analytics, customer journey, audience signals and controlled marketing experiments will help you to understand the causal relationship between marketing mix and business outcomes. She will also present customer centric applications for marketing teams and businesses with examples and case studies.
Part 2
Understanding the differences in user context and behaviour on different screens is vital for efficient and customer centric UX Design. In this session Cemal will present applications of the user context on content and UX strategy. He will also share EMEA mobile web / mobile app UX best practices and examples.
Room: Premium 1+2
Keynote
As soon as a speaker shows a successful A/B-test result on a conference, all smartphones are raised up in the air to capture the insight - this happens every time! Most optimizers are searching for best practices on an operative results level and then, try to copy them. Unfortunately practices that work well for company A, do not necessarily work for company B. It's an effective process, that most optimizers are missing to generate successful results with giant uplifts - so they don't need to test the ideas of somebody else. After studying the optimization processes of companies like Amazon, Airbnb, Dropbox or booking.com, André discovered a simple framework. In this talk you'll learn how this system works and how you can copy a successful process for better results.
Moderator
Speaker
CEO
konversionsKRAFT (Web Arts)
Session Change for Conversion Conference and Combo Pass Holders
Room: Premium 1+2
Track 1 - All Levels
When targeting different markets, in different languages providing a local, relevant experience at all stages of the customer journey is essential. Failing to do so will have a negative impact on your brand and affect the all-important conversions. In this session, Ben will highlight some of the key elements of a website and digital campaign that must be localised in order to achieve results, including: Payment methods, Calls to Action, Trust Anchors, Content.
Room: Premium 3
Track 2 - Advanced
Imagine if you could follow individual user journeys, query all your data with as many dimensions as you want, and apply machine learning to the data in Google Analytics?That's exactly what you can do with BigQuery: using it to identify trends, segment users, and even personalise the user experience. In this session, you'll learn how to use BigQuery to achieve this – and then how you can leverage this data across your organisation to get a global view of your users.
Room: Premium 1+2
Track 1 - All Levels
In this session, you'll learn about how one of the largest mobile operators use data in order to drive their design decisions and increase revenue per product. Julia will share how you can process data in the most efficient way and gain insights which will drive your business decisions, identify new commercial opportunities and develop new markets.
Room: Premium 3
Track 2 - Advanced
There are many types of user testing: in-person and remote moderated testing, online testing (tree testing, screenshot testing), 5-second tests, etc. Knowing when to use which method and for which purpose is what separates the wheat from the chaff. In this session Els Aerts will show you how to become a testing master, she will show you interesting tools and mistakes to watch out for when interpreting results.
Session Change for Conversion Conference and Combo Pass Holders
Room: Premium 1+2
Featured Session
Learn how big data / data science can help you find opportunity gaps (with high ROI) to better fulfill your user's intent. Harnessing big data can revolutionize your marketing plan, increase your online conversions and put you out in front of your competition.
End of First Conference Day
Conversion Conference - London -

Day 2 - Thursday, 13th October 2016
Room: Premium 1+2
Featured Session
During his session, Guido will show you many of the biases and fallacies of our brain in general and how we can apply this in e-commerce to improve communication, build a better relationship with your customers and ultimately improve your business.
Room: Premium 1+2
Track 1 - All Levels
Understanding the importance of a data-first culture is half the battle to success. In this session Steve will share his experience and you will learn about the necessity of good quality analytics data to drive the correct hypothesis, why the conversion process needs to be ingrained into all departmental functions, the importance of integrating your conversion performance data back into analytics and why you should never 'complete' an experiment.
Room: Premium 3
Track 2 - Advanced
Conversion is about more than just on-site optimisation. The mixture of budgets and traffic from across channels plays a huge part. Multi-touch digital attribution and media-mix modelling are two approaches to optimising an omni-channel marketing campaign. Learn about how media-mix-modelling helps improve overall conversion, what you can do for your business, and the benefits of the "be where your customers are" approach. In this session you will learn what media-mix modelling is and how it helps evaluate an ecosystem, how to value multi-touch attribution and who the new media players are and how to use emerging ad platforms like Amazon.
Session Change for Conversion Conference and Combo Pass Holders
Room: Premium 1+2
Keynote
Most optimizers aren't big fans of the traditional redesign cycle. They promote a continuous optimizing process. And that's fine. But sometimes websites just suck donkey balls. And a new website is a must. Also: new companies need new websites too. So how can we stop those clients from making shitty websites? Which research methods and tools can you use in which stage of the development cycle? And how do you this?
Room: Premium 1+2
Track 1 - All Levels
Tom Waterfall, Conversion Rate Optimiser, discusses his role at Lostmy.name, one of the fastest growing ecommerce companies in the UK. Lost My Name's goal? Share more magical moments with more children through the power of personalisation, storytelling, and of course – CRO. In this talk, Tom tells of the trials and tribulations of building a testing culture at the e-commerce startup in a handful of punchy lessons from failing fast to growing a community of testing and data enthusiasm.
Room: Premium 3
Track 2 - Advanced
Craig & Pieter are going to explain where the Google Analytics data model is reliable, for optimising in a multi-device world. For optimisers, mining device experiences requires tweaking to work around these limitation. Using a new model overlaid atop the GA collection model, we'll show where the reliable data lies and how to split the device and browser mixtures for optimisation purposes. Using reports, device models and standard GA metrics, see exactly how to split your conversion data or other key metrics for the right groups of mobile, tablet, desktop, and browsers. You'll be able to identify outliers, poor performers and 'gold standards' that you can use to triage and fix device issues. They will also explain 'Grid Optimisation' which uses data cubes and dimensions to automate the process of optimising your site. With a complete 'how to' document, example results from projects and downloadable Google Analytics templates, get everything you need to identify easy wins in key device experiences, that are leaking large amounts of revenue or causing friction.
Moderator
Speakers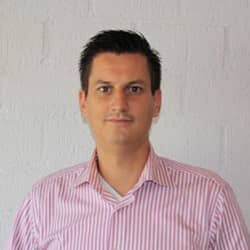 Co-founder & CRO consultant
ProfitGrid
Session Change for Conversion Conference and Combo Pass Holders
Room: Premium 1+2
Track 1 - All Levels
As a partner with the Silicon Valley venture firm 500 Startups, Matt Lerner works closely with dozens of early stage companies to help them build out their growth organisations. Previously, during a decade at PayPal, he built and ran four growth teams, including a team to optimise conversion on PayPal.com, which had (and beat) a nine-figure revenue target. With this experience, Matt has developed strong opinions about what works and what doesn't. His talk will run the gamut from defining your culture and hiring rockstars through compensation, performance reviews, and even terminating employees. He will share specific hands-on advice and examples. This talk was originally developed for confidential workshops with 500 Startups' portfolio companies, where it consistently receives top marks. It has never before been shared with the general public.
Room: Premium 3
Track 2 - Advanced
Russell will take you through the methodology of attribution and how understanding a consumers conversion rate cannot just be limited to a single session. He will guide on how to optimise consumers over multiple sessions and devices ultimately managing user expectation through to a multiple conversion scenario!
Room: Premium 1+2
Keynote:
A recurrent theme across the analytics and optimisation communities is finding the right mix of people, process and technology. There is no one structure that fits all yet most organisations struggled to strike a good balance. And while the size and scope of problems that need to be solved steadily increases, the complexity of the underlying technology is growing. This poses a significant challenge for businesses that are already struggling with turning sporadic testing into structured optimisation programmes. In this session Ashish Umre will address some of the key questions every company faces when building an enterprise level optimisation programme as well specific challenges such as optimisation for a world of Internet of Things (IoT) and wearables.
Session Change for Conversion Conference and Combo Pass Holders
Room: Premium 1+2
Know your landing page has problems, but don't know where to start? Here's your chance to get some free conversion advice from the experts. This session, always a Conversion Conference favorite, is fast-paced, unpredictable, and fun. Stephen and the members of the Conversion Conference advisory board will go head to head, providing live, spontaneous assessments of attendee web sites, along with actionable advice on changes that could have an immediate impact on conversions. There's Please submit your site to
email hidden; JavaScript is required
(registered attendees only).