Speakers
Conversion Conference London
etc Venues – 200 Aldersgate London, 23-24 October, 2013
Michael Aagaard has dedicated most of his waking existence to optimizing websites and decision-making processes. His hands-on approach and enthusiasm have made him a popular international speaker on the topic of Conversion Optimization. When he's not preaching the CRO gospel, Michael spends his time helping clients improve conversion rates out of his office in wonderful Copenhagen, Denmark.
Information about Michael Lykke Aagaard's session will follow soon.
Matt joined Optimizely as the first non-technical hire in June of 2011. After building out the initial sales team in the United States, Matt is now in charge of Optimizely's business in Europe.
Before Optimizely Matt ran his own mattress recycling company where he partnered with the local jail to employ inmates, local garbage hauling companies to fulfill the pick-ups and learned first hand what companies go through when trying to convert traffic on their websites. Prior to running his own business, Matt brokered websites, traffic portfolios and domain names.
Information about Matt Althauser's session will follow soon.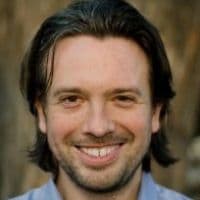 Leigh Caldwell
Consultant and writer on pricing and cognitive economics, CEO
Inon Pricing Advisers
Leigh Caldwell is a leading pricing psychologist and author of The Psychology of Price, a book showing companies how to set pricing strategies to achieve their business goals – profit, market share or customer satisfaction. He runs Inon, a pricing consultancy, and is a partner in The Irrational Agency, a behavioural-economics-focused research agency.
Information about Leigh Caldwell's session will follow soon.
Information about Matthew Clayton's session will follow soon.
Kerstin Exner
Product Manager
The Guardian
Kerstin Exner is an experienced Web Product Manager with 7 years experience in strategic product management. She started her product management career at eBay, where she developed eBay UK's returns and buyer protection processes and shipping solutions. Alongside her work at eBay she recently completed a part-time MSc in Human-Centred Systems at City University, a UX degree from one of the leading universities in the field. For the last year she has been Product Manager for the Guardian's dating website Guardian Soulmates. Her passion for users means that her Product management work is very much guided by qualitative user insight, web analytics and testing.
Information about Kerstin Exner's session will follow soon.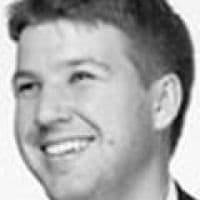 Kevin Gibbons
Managing Director UK
BlueGlass Interactive, Inc
Kevin is the Managing Director UK of BlueGlass Interactive. Kevin is well-known within the search industry, having been involved in online marketing for the last 10 years and frequently speaks at leading events and writing for digital industry blogs such as Econsultancy and Search Engine Land.
Information about Kevin Gibbons's session will follow soon.
Dave Gowans
Head of Conversion Optimization

Dave is the Head of Conversion at Conversion.com where he works with businesses from start-ups to $5 billion/year web giants. By using a data-driven approach to conversion optimisation, Dave and the team identify the reasons why users don't convert and split-test innovative solutions. He has managed optimisation campaigns for blue chip companies across Europe including household names in telecoms, retail, gaming and travel. He has managed online search & recommendation projects in the gaming and television industries and has a passion for improving the online experience and maximising conversion.
Information about Dave Gowans's session will follow soon.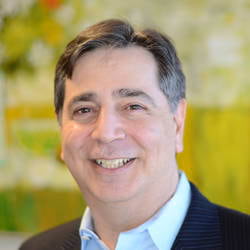 Martin A. Greif
President

Martin Greif is an entrepreneur, software executive, team leader and the kind of guy who likes to see everyone win. He brings more than 25 years of sales and marketing experience to his role at SiteTuners, where he is responsible for driving revenue growth, establishing and nurturing partner relationships, and creating value for SiteTuners' broad customer base.
Martin joined SiteTuners in 2013, following a 10-year stint as President of PrivacyPartners, a company he founded in 2003. Over the course of his career, he has served in executive-level sales and marketing roles at COMTEX News Network, Microsystems Technology, INSO Corporation, CompuServe and Cullinet Software. He currently serves on the Board of Directors for DocuVantage Corporation, and is a former board member of both the Association for Information and Image Management and ObjectWorld Corporation.
Information about Martin A. Greif's session will follow soon.
Rob Jackson
UK Managing Director

Rob Jackson heads up the UK arm of Elisa Interactive in London - Elisa DBI (digital business intelligence). When he's not running Conversion Thursday, a social event for internet marketers, he heads up conversion rate optimisation projects for Elisa DBI. He is a regular speaker at SMX, Google's Make my Website Work and is instantly recognisable by his curly hair.
Information about Rob Jackson's session will follow soon.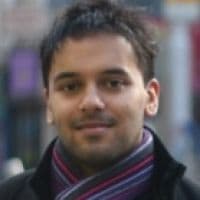 Hammad Kahn
Founder and CEO of www.entropii.com
Having worked in digital for over 12 years, Hammad has extensive experience in defining insightful personas, crafting effective user journeys and designing engaging digital interfaces for global financial services organisations; including such as Barlcays, Aviva Group and RBS. He has advised global brands and leading ATL and Digital agencies on customer and user experience strategy is a leader in the industry – regularly delivering training, seminars and editorial on UCD methodology.
Information about Hammad Kahn's session will follow soon.
Joe Leech
User Experience Director
cxpartners
A recovering neuroscientist, a spell as a primary school teacher Joe embarked on his UX career 10 years ago. As a User Experience Director at cxpartners Joe specialises in designing the user experience. Everything from initial research, developing online strategies to managing large design projects all with a view to making digital products measurably better. He's works with organisations like Disney, Marriott, Appliances Online and the Trainline. He's the author of Psychology for Designers. A book about finding and applying psychology theory to make designs more effective.
Information about Joe Leech's session will follow soon.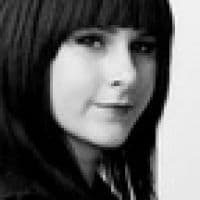 Gemma MacNaught
Conversion Consultant
Conversion Factory
Gemma MacNaught joined London-based Conversion Factory in early 2012, spearheading the company's growth with her extensive knowledge of UX, Psychology, Analytics, and experience in industries like Finance and Insurance. Since becoming a consultant with this conversion rate optimisation (CRO) company, Gemma has worked with niche clientele to deliver exceptional returns that exceed their usual sales and marketing aspirations.
Information about Gemma MacNaught's session will follow soon.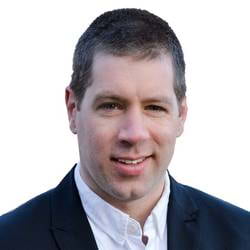 Stuart McMillan
Head of Multichannel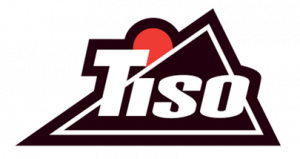 Stuart has worked for Schuh for five years; his job description includes responsibility for site performance and the quality of the conversion across all devices and being the champion for the multichannel, connected customer. Prior to this role, he was a senior web developer in the fashion industry, and brings a detailed technical appreciation to the Schuh ecommerce department. His aim is to help the ecommerce team to create the definitive ecommerce experience in the UK footwear sector.
He pays close attention to the user experience, customer experience, SEO, accessibility, site speed and multi-device, multi-session retail.
Information about Stuart McMillan's session will follow soon.
Mat Morrison
Social Media Strategy Director
Starcom MediaVest Group
Mat Morrison works for Starcom MediaVest Group's London office as Head of Social Media. He is particularly interested in how brands can extract useful, useable information from social media channels, and how they can use this to increase sharing, recall and conversion. Having previously worked at AKQA and Tribal DDB, he was one of the founders of the social media agency RMM where among other clients he worked for the Queen. Prior to joining SMV Group, he was Global Head of Digital Planning for the US-owned communications agency network, Porter Novelli. He has held regional and global board director roles, or been a director of his own companies, since 1999. You'd have thought that he'd have picked something up by now.
Information about Mat Morrison's session will follow soon.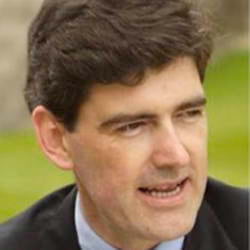 Charles Nicholls
SVP SAP Upscale Commerce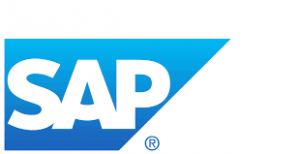 In his role as SVP SAP Upscale Commerce, Charles' mission is to reinvent commerce for B2C. Charles is a proven innovator with a background in ecommerce, marketing, machine learning and buyer behavior.Before joining SAP, he founded SeeWhy, a company focused on applying machine learning to personalization which was acquired by SAP in June 2014, serving first as CEO then as chief strategy officer. Charles is also a board advisor to several start-ups, and the co-inventor of a real time machine learning patent.
Information about Charles Nicholls's session will follow soon.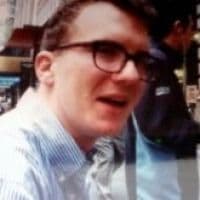 Oliver Palmer
Optimization Analyst
Oliver Palmer is a web consultant, data driven product manager and CRO evangelist. He's worked with a wide range of different businesses from start-ups to corporates including EE, TalkTalk, The Disney Interactive Media Group and The Cabinet Office. He's a Sagittarian and a cat lover.
Information about Oliver Palmer's session will follow soon.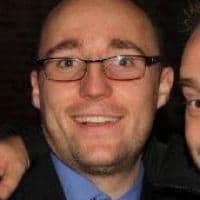 Oliver Paton
Web Analytics Consultant
<![endif]-->
Oliver Paton who was a Senior Web Analyst with Hotels.com. Oliver has worked in digital media for over 7 years in both agency and client environments and grew Hotels.com testing program from 5 tests a month to over 20 tests a month. He is now transitioning his role with Hotels.com to a web analytics consultant with the Accenture Digital team.
Information about Oliver Paton's session will follow soon.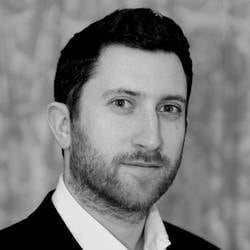 Stephen Pavlovich
CEO

Stephen Pavlovich is the CEO of Conversion.com, the UK's largest conversion optimisation agency. Working with clients like Domino's, Just Eat and Facebook, they've optimised websites and apps, and tested pricing, functionality and new products.
Their clients range from SMEs to Fortune 500 corporations. Across the US, UK and Europe, they have worked in diverse B2B and B2C industries, including SaaS, finance, travel, ecommerce, media, health, and gaming.
Information about Stephen Pavlovich's session will follow soon.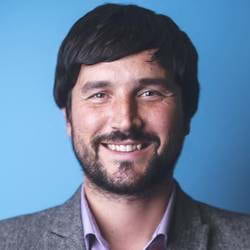 Paul Rouke
Founder and Director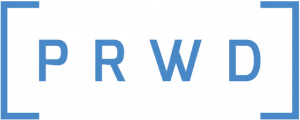 With 17+ years of experience in the conversion optimisation industry, Paul is one of the leading figures in the industry. He is an author, international keynote speaker and revered trainer on the subject, whose real passion lies in championing industry, company and personal change.
PRWD's conversion optimisation maturity audit - www.CROmaturityaudit.com
Information about Paul Rouke's session will follow soon.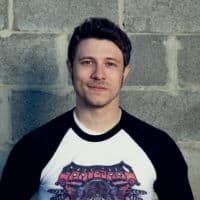 Cliff Seal
Senior UX Designer
Salesforce
Cliff is a UX Designer at Salesforce, and the founder of MusicGrid.me and Logos Creative. You'll most often find him in WordPress or trying to get jQuery to do something ridiculous. He enjoys solving problems for people through smart design (of any kind) and reliable implementation.
Information about Cliff Seal's session will follow soon.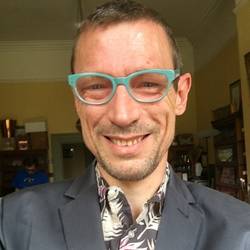 Craig Sullivan
CEO
Optimal Visit
Craig has been blending UX, Analytics, AB Testing, Voice of Customer and Conversion Optimisation techniques for over 15 years. He's also been building teams, launching products and hacking the growth of websites for companies like Google, LOVEFiLM, Lego, John Lewis, eBay, The FT and more.
By teaching teams and companies to build and measure products differently, he helps unlock the hidden value and growth in every product. Using these approaches, his clients have found over £2Bn in incremental annual revenue in the last 5 years.
Craig lives in Blackheath, London, with his daughter and an entourage of cats and pug dogs. He likes to relax growing organic vegetables, doing the odd spot of DJing badly and reading hard boiled Crime Fiction. You can find him tweeting as @OptimiseOrDie on everything to do with Numbers, UX and Psychology.
Information about Craig Sullivan's session will follow soon.
Russell Sutton
Managing Director
conversion works
Russell is the founder and Managing Director at ConversionWorks, the digital analytics and conversion rate optimisation agency that helps clients generate more value from their websites. Russell works with brands such as Radisson Edwardian Hotels, WhatCar?, Guinness and GiffGaff helping them to harness the power of web analytics and conversion rate optimisation to drive online sales.
Information about Russell Sutton's session will follow soon.
Mathew Sweezey
Principal of Marketing Insights
Salesforce
Mathew is the head of thought leadership for B2B marketing at Salesforce.com. Listed as the one the top 10 most influential B2B marketing thought leaders by Onalytica, and one of the Top 5 Marketers Under 30 by Technology Association of Georgia, Mathew is a new breed of marketer born digital, and social. A consummate writer, he authors a column for Clickz.com on marketing automation, writes for multiple blogs, and has been featured in publications such as Marketing Automation Times, Moz, Mashable, DemandGen Report, Marketing Sherpa, and is the author of Marketing Automation for Dummies (Published by Wiley February 2014). His work has been quoted in several books including "The Digital Marketer", "The ReTargeting Playbook", and wrote the forward to "The Complete Guide to B2B Marketing".
Information about Mathew Sweezey's session will follow soon.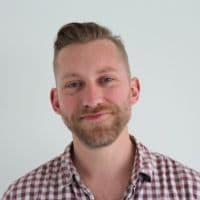 Pete Taylor
Group Director, Operations Director
The Student Room Group
Pete Taylor works for The Student Room Group Ltd as their Group Director for
www.MarkedbyTeachers.com
and as TSR (The Student Room) Learning Operations Director and has been part of the company since it was a start up back in 2002.
www.thestudentroom.co.uk
is the Worlds largest student community offering support and advice to over 6 million students a month. The Student Room Group provides support to 8.4 million students a month through a combination of peer to peer advice and a suit of innovative social learning tools. Pete's role within the organisation is heavily weighted towards growing the subscription base of students for the company on top of a well established advertising model. Having engaged PRWD as a CRO consultant in early 2013, Pete has brought in 'hook line and sinker' to their practices in CRO and UX. Having initially started the process on
MarkedbyTeachers.com
and producing really positive results and learning's Pete has been at heart of pushing this ethos out across the suit of sites within The Student Room Group Ltd, gaining real insights in how to promote a culture of measure test and learn within a fast growing organisation.
Information about Pete Taylor's session will follow soon.
Catherine Toole (@catherinetoole) is the founder and ceo of the digital copywriting agency Sticky Content. A former press journalist, she has spent the past 16 years providing content marketing strategy, copywriting, consultancy and training services to a wide range of clients, agencies and Government departments. Sticky Content's current clients include: Allianz, Alstom, Belron (Autoglass), flydubai, Getty Images, John Lewis Partnership, Legal & General, Maxi-Cosi, Post Office®, Sony Europe, Virgin Media Business and Walt Disney Travel Company. A well-known speaker in the UK, Catherine leads copy optimisation and content tutorials for the Nielsen Norman Group worldwide. She runs content strategy seminars and writes an expert blog for Econsultancy, and has been selected to judge this year's BIMA (British Interactive Media Association) awards.
Information about Catherine Toole's session will follow soon.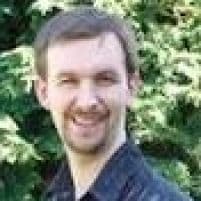 Pete Wailes
Operations Director UK
SEOgadget.com
Pete Wailes is the Operations Director at SEOgadget, a UK SEO agency in London specialising in large site architecture, keyword research, technical SEO and link building in high competition industries. Pete makes the tea, builds furniture, leads the internal development and takes care of the day to day running of the agency. Over the past 10 years, Pete has worked on hundreds of websites across dozens of industries, including sites for B2B and B2C companies, specialist and niche sites, social and community sites and more. In terms of project experience, Pete's handled a variety of tasks including SEO, PPC, CRO, social, linkbuilding, copywriting, project direction and project management. In his spare time, Pete enjoys tae kwondo, running, gaming, and spending too much time on HackerNews.
Information about Pete Wailes's session will follow soon.
Susan Weinschenk
Founder
Weinschenk Institute, LLC
Susan Weinschenk is the person to go to when you need to know how to persuade and motivate people to take action. She has a Ph.D. in Psychology and over 30 years of experience as a behavioral psychologist. Her clients call her "The Brain Lady" because she applies research on brain science to predict, understand, and explain what motivates people and how they behave. Dr. Weinschenk is the author of several books, including How To Get People To Do Stuff, 100 Things Every Presenter Needs To Know About People, 100 Things Every Designer Needs To Know About People, and Neuro Web Design: What makes them click? Susan is the founder of the Weinschenk Institute, LLC. She speaks, teaches, consults and mentors teams on the design of websites, software, apps, TV ads, physical devices, experiences, and physical spaces to make them engaging, usable and motivating. Her clients are Fortune 1000 companies, start-ups, non-profit agencies, and educational institutions. Clients include Medtronic. Walmart, Disney, Amazon, The Mayo Clinic, Charles Schwab, and Best Buy. Dr. Weinschenk writes a popular blog: www.blog.theteamw.com and the "Brain Wise: Work better, work smarter" blog for Psychology Today.
Information about Susan Weinschenk's session will follow soon.