Speakers
Conversion Conference London
Business Design Center London, 27-28 November 2012
Bryan has been the owner and managing director of internet marketing agency, Ph.Creative Ltd, for seven years. With experience across a range of sectors, current clients include Bibbyline Group, MasterCard, Dominos, Bupa, O2, and Nationwide. Bryan has received numerous business awards and nominations during his career, and has previously delivered talks for Mastercard, RBS, Apple and New York University.
Information about Bryan Adams's session will follow soon.
Catherine Allen
Managing Director, The Loop
Catherine's expertise lies in both the production of online video and the strategy behind it, creating content with brands that target markets love to watch and share. Catherine founded one of the Midland's largest online video production companies, Ember Television straight out of university, where she worked with a range of blue chip clients, universities and tech brands. She now is setting up her next venture, The Loop. The Loop is a video company that partners with online publishers to get brands' sponsored content viewed en masse by its target audience. Catherine's reputation lies in not just producing creative, broadcast standard videos, but also in actually understanding why viewers choose to press 'play', and then what compels them to act upon the video content in order to convert to becoming a customer. In Catherine's session she'll explore the mindset of an online video viewer, explaining why she believes creativity has so much power to drive conversion.
Information about Catherine Allen's session will follow soon.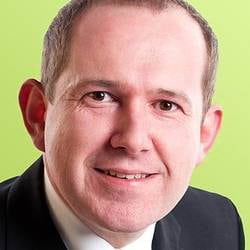 Dr. Karl Blanks
Chairman

Karl is a former rocket scientist, with a PhD from Cambridge University, England. He co-founded Conversion Rate Experts (CRE) to show businesses how they can profit by applying scientific techniques to web marketing.
Information about Dr. Karl Blanks's session will follow soon.

Jamie Brighton
Product Marketing Manager, EMEA
<![endif]-->
Jamie has worked in digital marketing for 12 years, and has experience both agency and client-side. He has been with Adobe for 7 years getting passionate about digital marketing optimisation with clients – helping them to get return on investment from behavioural targeting and cross-channel analytics programmes. He has recently returned to EMEA from APAC where he covered digital optimisation for Adobe in South East Asia.
Information about Jamie Brighton's session will follow soon.
Dr. Harry Brignull
User Experience Consultant
90percentofeverything.com
Harry Brignull is a User Experience Consultant. He designs experiences at Clearleft, blogs at 90percentofeverything.com, and curates Darkpatterns.org — a site dedicated to understanding deceptive user interfaces, with the aim of stamping them out and improving the web for everyone. Harry has has provided consultancy services for clients such as The Guardian, Dennis Publishing, Haymarket, Sainsbury's, Cadbury, Vodafone, O2 and many others. Prior to his UX consultancy career, Harry was an academic cognitive scientist and researcher.
Information about Dr. Harry Brignull's session will follow soon.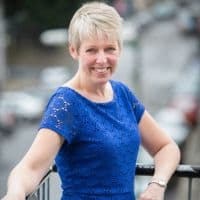 Vicky Brock
Founder & CEO
Clear Returns
Vicky Brock is founder and former CEO of a high-growth technology start-up, Clear Returns, which helps retailers boost profits by understanding and tackling their returns. Vicky won Innovator of the Year at the 2014 FDM everywoman in Technology Awards & led Clear Returns to be named top Tech StartUp in Europe, by the European Commission. She graduated from King's College London, Birkbeck and MIT. She is a Director Emeritus of the Digital Analytics Association and previously worked with Google Analytics, HP and Tesco Clubcard. Named by Forbes.com & Bloomberg as one of the 9 top female tech CEOs to watch, she is also a Tech London Advocate and one of Computer Weekly's Top 50 Women in IT. Get Market Fit, Vicky's new company, is the vehicle for her next tech startup - currently in discovery mode!
Visit her website at https://vickybrock.com/blog and follow her on Twitter @brockvicky
Information about Vicky Brock's session will follow soon.
Mary D Alatri
Director of Account Services
Ion Interactive
Mary leads ion's client services team and is responsible for client strategy and satisfaction. Mary brings a strong understanding of the online space and the opportunities it brings to marketers. Prior to joining the ion team, Mary served as the Director of Client Services and Development for an online marketing agency focusing on Search Engine Optimization and Paid Search. This has given her extensive knowledge of the entire online buying cycle and how to create an impactful integrated marketing plan. She has been a frequent speaker at leading industry events and has a passion for client education and satisfaction. Her agency success has revolved around building solid client relationships, leading an empowered team, and always striving to surpass expectations. Mary graduated from the University of Central Florida with a B.A. in Advertising and Public Relations.
Information about Mary D Alatri's session will follow soon.
Lee Duddell
Founder & Head of UX
whatusersdo limited
My goal is improving digital experiences for everyone. I've sat in too many meetings where designers, developers and managers made business critical decisions based upon their own hunches. They almost never consider how and why people use their digital services. I think they should. That's why I founded WhatUsersDo - so that organisations can base digital design decisions on UX insight (and not hunches). I have over 20+ years experience of leading multi-disciplinary teams building innovative online propositions for clients such as Hobbs, Virgin Atlantic, BT and Next.
Information about Lee Duddell's session will follow soon.

Gabrielle Hase
Director of Soleberry Advisory
Hobbs
Gabrielle Hase is a London-based Director of Soleberry Advisory. Gabrielle has broad operational experience in all aspects of eCommerce, mobile commerce, direct marketing strategy and strategic brand management. Gabrielle has worked with leading consumer brands on building their online presence and increasing market share. Gabrielle's most recent achievements include Hobbs eCommerce business and leading a-US focused market analysis and website launch for
Moonpig.com
, and launching
TKMaxx.com
, which opened an entirely new route to market for the £1 billion European retailer. Before starting her own business, Gabrielle headed up Partnership Marketing for Real Simple, the most successful new US magazine launch in Time Inc.'s history. Gabrielle received her BS in Information Systems from Boston College and her MBA from The Wharton School at The University of Pennsylvania.
Information about Gabrielle Hase's session will follow soon.

Prof. Wolfgang Henseler
Creative Managing Director
Sensory-Minds GmbH
Prof. Wolfgang Henseler (born 1961) is founder and managing creative director at SENSORY-MINDS, a designstudio for New Media and Innovative Technologies based in Offenbach am Main (Germany). He is a professor for Digital Media and an expert in Natural User Interface Design, User Experience and Usability – and the dean for Intermedia Design – the design of smart objects and the internet-of-things – at the University of Pforzheim – Faculty for Design. Professor Henseler leads the strategic creative department, the usability lab and the trend and innovation division of SENSORY-MINDS. He is an expert for customer- and user-oriented e-business solutions as well as a user- and brand experience specialist. For more than 15 years Professor Henseler has worked and done research within the areas of user-centred-interface-design, web-based brand experience and usability. Based on his research in user- and consumer- psychology he has developed different methodologies for optimizing online shops and e-commerce systems. His capabilities in social corporate media and social communities is in demand by enterprises like Mercedes-Benz, FIAT, Deutsche Bank, Lufthansa, IMD, Lange & Söhne and others. When it comes to next generation websites (web-interfaces) Professor Henseler can be mentioned as one of the most visionary persons and consults Google and Microsoft in the field of natural-user-interface-design, the next generation of human-computer-interface-design. He is a publisher of i-com – specialist journal for interactive and cooperative media at Oldenbourg publishing house and a member in different committees and juries such as association for innovative information technology or the board of "Software Ergonomics and Usability". At the University of Pforzheim Professor Henseler established the Master for Creative Direction – a master degree for creative and innovative design management which has been ranked Top 3 in Germany and Top 60 in the world by the Business Week.
Information about Prof. Wolfgang Henseler's session will follow soon.

Nick Holzherr
Co-Founder
Nick heads up commercial aspects at Whisk, the business put to Lord Sugar in the final of the BBC Apprentice 2012. He has 3 years of commercial experience heading up two successful start-up companies where he has been responsible for product design, user experience and all management aspects of the businesses. In 2011 he was named Birmingham Young Professional of the Year for entrepreneurship after being named Emerging Entrepreneur of the Year by Business Insider in 2010. He grew up in Switzerland and loves home cooking.
Information about Nick Holzherr's session will follow soon.
Rob Jackson
UK Managing Director

Rob Jackson heads up the UK arm of Elisa Interactive in London - Elisa DBI (digital business intelligence). When he's not running Conversion Thursday, a social event for internet marketers, he heads up conversion rate optimisation projects for Elisa DBI. He is a regular speaker at SMX, Google's Make my Website Work and is instantly recognisable by his curly hair.
Information about Rob Jackson's session will follow soon.
Tim Jespersgaard
Persuasive Architect

Tim Jespersgaard is one of the most experienced optimization and landing page strategists in the Denmark. His credentials are established through more than 15 years of interface and design experience ranging back to Networkers, Framfab and Satama Interactive and working with and learning from such people as Martin Lindstrøm and the Stanford Persuasive Technology Lab. He's a master of persuasion, user experience and information architecture and focuses on the cognitive mind of the user when he optimizes websites for improved conversion. His handiwork have been seen at the websites of such clients as Telia, Ikano Bank, LEGO and Nordea.
Information about Tim Jespersgaard's session will follow soon.

Dr. Maurits Kaptein
Co-founder and Chief Scientist
Dr. Maurits Kaptein is an assistant professor in Statistics at the University of Tilburg, Researcher at the Aalto School of Economics, and distinguished visiting scholar at Stanford University. Maurits is also the co-founder and Chief Scientist of Science Rockstars, the company behind PersuasionAPI. Maurits his research work focusses on the effect of persuasion at the level of individual customers.
Information about Dr. Maurits Kaptein's session will follow soon.
Gerben Langendijk
Consumer Psychologist
<![endif]-->
Gerben Langendijk works as a consumer psychologist in the Personalization department of Booking.com which aims to analyze consumer behavior from both a data driven and theoretical approach in order to improve the customer experience and increase conversion. Working on the premise that people's behavior is the product of their personal preferences and the context they are in, he researches a broad range of subjects in the area of the consumers psyche including loyalty, decision making and and persuasion.
Information about Gerben Langendijk's session will follow soon.

Jack Lockyer
Digital Marketing
Chapman Freeborn Airchartering
Jack's passion for online marketing began at early the age of 16 when he built an array of jobs boards, forums and blog sites utilising Adsense, affiliate schemes and paid-for premium content as a revenue model - money that would later be reinvested into what would turn out the be an extensive collection of rather fruitless domain names. Jack is now responsible for all online marketing at Chapman Freeborn, a global aircraft charter company spanning 25 countries with a website that boasts 13 different languages. Before working at Chapman Freeborn Jack headed up of sales and marketing for a social media startup. Working with names such as T-Mobile, TomTom, The open University, Monsoon Accesorize and The RSPCA. He presented the company at the IBM Smartcamp UK competition 2011 final securing second place. Jack also advises a Brighton based conversion optimisation startup on a regular basis.
Information about Jack Lockyer's session will follow soon.
Rob Manuel
Co-Founder
B3ta.com
Rob Manuel cofounded B3ta.com in 2001 and was a pioneer in user generated content sites and virals before people called them virals.
Information about Rob Manuel's session will follow soon.
Nathalie Nahai
Author of Webs of Influence: The Psychology of Online Persuasion
Nathalie Nahai is an award-winning speaker, Web Psychologist, and author of ' (Pearson). With a background in psychology and digital strategy, she is one of the few leading voices in this field to have both academic and hands-on experience in engineering online persuasion. Nathalie helps businesses to psychologically optimise for better engagement online, and lectures internationally on the subject of Web Psychology and Online Influence (audiences include Goldman Sachs and Southampton University). She is also a member of
#OgilvyChange
, you'll find her tweets
@TheWebPsych
and her blog at
TheWebPsychologist.com
.
Information about Nathalie Nahai's session will follow soon.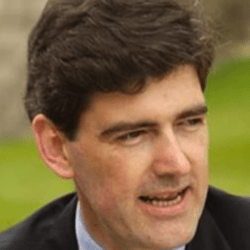 Charles Nicholls
SVP Product Strategy, Chair the SAP Conversion Academy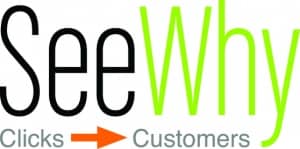 Charles Nicholls is a leading industry expert on ecommerce, web analytics, social media marketing, and online buyer behaviour. He specializes in shopping cart abandonment and email remarketing, and serves as Chair of the Conversion Academy. He has authored two books: 'Lessons Learned From The Top 10 Converting Websites' and 'In Search of Insight.' Charles is a market analyst, blogger, commentator and regular contributor to ecommerce and analytics publications including Practical eCommerce, ClickZ, CustomerThink and BusinessWeek. He is also founder and Chief Strategy Officer at shopping cart recovery company SeeWhy. Charles' profile can be viewed here: http://www.seewhy.com/conversion-academy.htm
Information about Charles Nicholls's session will follow soon.

Artur Ortega
Senior Accessibility & Usability Developer, hibu
Artur Ortega (@DesignedByBlind) is the Senior Accessibility & UI Developer for hibu. The blind computer scientist is working as a software engineer in London, UK. He is using a screen-reader for his daily work. His experience regarding accessibility and usability of software, use of assistive technology and all technology related to the internet goes back to 1992, when he commenced his studies at the Technical University of Clausthal, Germany. Since those early days, he tries to drive everyone around him to support accessibility and design for all. Before joining hibu he was the Accessibility Evangelist for Yahoo! Europe and was member of the World Wide Web Consortium (W3C) Protocols and Formats Working Group (PFWG). The PFWG looks at the formal Web technologies (protocols, formats, etc.) from an accessibility perspective.
Information about Artur Ortega's session will follow soon.
Rich Page
Website testing and optimization author and strategist
Rich has been analysing, testing and optimising websites for over 10 years, including Disney.com and Vodafone.co.uk. Previously Rich worked as a Conversion Solution Specialist at Adobe helping their clients make the most of their Test&Target and SiteCatalyst tools and as a Web Analytics Manager at Disney Online prior to that. He is also the author of 'Website Optimization: An Hour a Day' and co-author of 'Landing Page Optimization' books. As an independent consultant, Rich currently helps many online businesses improve and profit from their conversion rate optimisation and testing efforts.
Information about Rich Page's session will follow soon.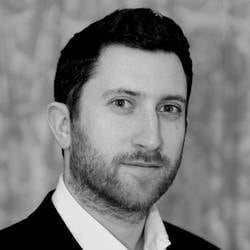 Stephen Pavlovich
CEO

Stephen Pavlovich is the CEO of Conversion.com, the UK's largest conversion optimisation agency. Working with clients like Domino's, Just Eat and Facebook, they've optimised websites and apps, and tested pricing, functionality and new products.
Their clients range from SMEs to Fortune 500 corporations. Across the US, UK and Europe, they have worked in diverse B2B and B2C industries, including SaaS, finance, travel, ecommerce, media, health, and gaming.
Information about Stephen Pavlovich's session will follow soon.

Paul Postance
Ecommerce Consultant
Starting from a technical background moving into commercial, Paul has 14 years digital experience and has worked in blue-chip and household names such as Yahoo, Thomas Cook and RBS. Most recently at Shop Direct, the UK's largest ecommerce business (£1.7bn turnover) he defined the strategy, structure and process to improve sales performance through optimisation. A driver for change in organisations and AB / MVT evangelist he has created tens of millions of pounds incremental revenue for businesses by applying data-driven decisions.
Information about Paul Postance's session will follow soon.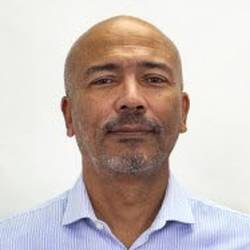 Dela Quist
CEO

Dela Quist is CEO of Alchemy Worx the first and largest digital agency with a 100% focus on email, in the world. With offices in Atlanta and London Alchemy Worx has over 65 email specialists who work with a wide range of high profile global brands like Vodafone, Hilton Hotels, Sony, Tesco, Lilly and Virgin Holidays. Dela is an entertaining and no-nonsense speaker, who by his reckoning has spent over 20,000 hours thinking about email marketing. He has pioneered research into the Nudge Effect of unopened email, and the surprising effectiveness of longer subject lines. Prior to founding Alchemy Worx Dela spent over 15 years in magazine, newspaper and online publishing.
Information about Dela Quist's session will follow soon.
Steen Rasmussen is one of Denmark's most experienced online business profiles and presenters within website optimisation. He is the national representative of the Digital Analytics Association and has 10 years of practical experience with online optimisation of websites and web analytics – references range from strong Nordic brands such as Vestas and Ericsson to international profiles like Oracle and Johnson & Johnson.
Information about Steen Rasmussen's session will follow soon.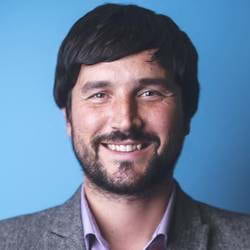 Paul Rouke
Founder and Director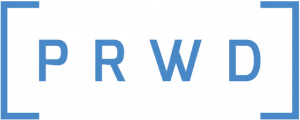 With 17+ years of experience in the conversion optimisation industry, Paul is one of the leading figures in the industry. He is an author, international keynote speaker and revered trainer on the subject, whose real passion lies in championing industry, company and personal change.
PRWD's conversion optimisation maturity audit - www.CROmaturityaudit.com
Information about Paul Rouke's session will follow soon.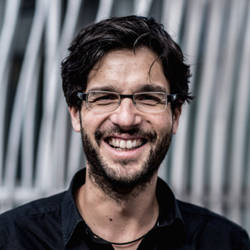 Robert Seeger
CO-Founder and President
FMX World
This qualified art historian with a university degree learned the art of communication from scratch. As someone who has switched careers and who thinks laterally, this highly enthusiastic and creative person has worked for various well-known agencies, finally founding a successful start-up for himself.
For 15 years, Robert Seeger has been on a mission to advise and inspire businesses, both big and small, in all aspects of online marketing. His list of clients includes ministries, online betting companies, non-profit organisations, online businesses and that well-known drink that "gives you wings".
Presentations and performances that impress and entertain are a huge factor of success in all the jobs he takes on, and Robert hates nothing more than time lost to boring presentations and bland meetings.
You will find further information at: http://www.kommunikationskunst.at, his blog, his YouTube account and his SlideShare profile.

Information about Robert Seeger's session will follow soon.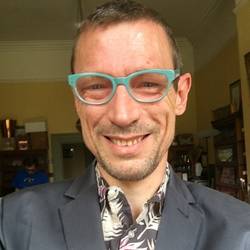 Craig Sullivan
CEO
Optimal Visit
Craig has been blending UX, Analytics, AB Testing, Voice of Customer and Conversion Optimisation techniques for over 15 years. He's also been building teams, launching products and hacking the growth of websites for companies like Google, LOVEFiLM, Lego, John Lewis, eBay, The FT and more.
By teaching teams and companies to build and measure products differently, he helps unlock the hidden value and growth in every product. Using these approaches, his clients have found over £2Bn in incremental annual revenue in the last 5 years.
Craig lives in Blackheath, London, with his daughter and an entourage of cats and pug dogs. He likes to relax growing organic vegetables, doing the odd spot of DJing badly and reading hard boiled Crime Fiction. You can find him tweeting as @OptimiseOrDie on everything to do with Numbers, UX and Psychology.
Information about Craig Sullivan's session will follow soon.