Speakers
Conversion Conference London
Business Design Center London, 30 Nov. – 1 Dec. 2011
---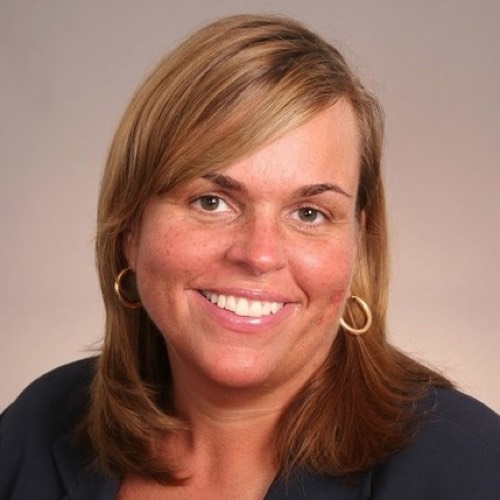 Amy Africa
CEO
Eight by Eight
Amy Africa has been in the forefront of web usability studies, web design improvement, and successful e-commerce for over 15 years. Amy has been widely published in industry magazines and has been featured at web conferences around the globe. Her depth of knowledge, backed by intensive field testing and web user studies, has earned her the reputation of a voice to be heard on Internet topics ranging from site improvement, traffic building to analytics, email marketing and mobile.
Information about Amy Africa's session will follow soon.
Patrick Altoft
Director of Search

I've been working in SEO since 2003 and currently run an agency called Branded3 as well as www.blogstorm.co.uk. As an agency we work on outsourced link building for major UK companies as well as on-site SEO.
Information about Patrick Altoft's session will follow soon.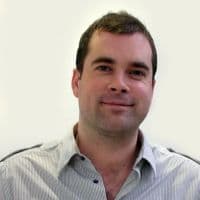 Richard Baxter
Founder & Director
SEOgadget
Richard is founder and CEO of SEOgadget, a digital marketing agency specialising in conversion rate optimisation, large scale SEO, keyword research, technical strategy and link building in high competition industries, with offices in London and San Francisco. Richard is a regular SEO industry commentator and a regular speaker at industry conferences including SMX (Search Marketing Expo) and SES London, SearchLove and Mozcon. Richard is also a proud SEOmoz Associate and has produced numerous webinars and blog posts with the Moz team.
Information about Richard Baxter's session will follow soon.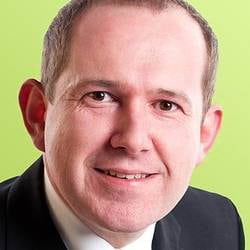 Dr. Karl Blanks
Chairman

Karl is a former rocket scientist, with a PhD from Cambridge University, England. He co-founded Conversion Rate Experts (CRE) to show businesses how they can profit by applying scientific techniques to web marketing.
Information about Dr. Karl Blanks's session will follow soon.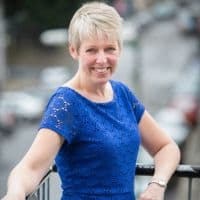 Vicky Brock
Founder & CEO
Clear Returns
Vicky Brock is founder and former CEO of a high-growth technology start-up, Clear Returns, which helps retailers boost profits by understanding and tackling their returns. Vicky won Innovator of the Year at the 2014 FDM everywoman in Technology Awards & led Clear Returns to be named top Tech StartUp in Europe, by the European Commission. She graduated from King's College London, Birkbeck and MIT. She is a Director Emeritus of the Digital Analytics Association and previously worked with Google Analytics, HP and Tesco Clubcard. Named by Forbes.com & Bloomberg as one of the 9 top female tech CEOs to watch, she is also a Tech London Advocate and one of Computer Weekly's Top 50 Women in IT. Get Market Fit, Vicky's new company, is the vehicle for her next tech startup - currently in discovery mode!
Visit her website at https://vickybrock.com/blog and follow her on Twitter @brockvicky
Information about Vicky Brock's session will follow soon.

Alan Coleman
CEO
OnlineAdvertising.ie
Convinced that "Google Adwords" success requires exactly the same skill-set as "Championship Manager" success, Alan adapted his passion for strategy games to start specialist Google Adwords Agency OnlineAdvertising.ie in 2007. In subsequent years, OnlineAdvertising.ie have had numerous Google Adwords campaigns published by the Big G themselves as "Google Success Stories". Recently OnlineAdvertising.ie won The Gold Medal for "Digital Marketing Agency Of The Year" in Ireland's prestigious Digital Media Awards. When Alan isn't immersed in a Google Adwords campaign he can be found swimming in the Irish Sea or bobbing on on a surfboard in the Atlantic Ocean.
Information about Alan Coleman's session will follow soon.

Graham Cooke
Managing Director & Founder
QuBit Group
Graham founded QuBit in 2010 to help companies understand their data and ultimately solve marketing & website inefficiencies. Prior to QuBit, Graham worked at Google as the Global Leader on their eCommerce effectiveness strategy, focused on development of Google Analytics, as well as Google's internal strategy to develop an ecosystem to improve websites. Graham is a technology enthusiast, with a fixation on how to bring great product development together with effective business solutions. He started at Google in the early days and worked on initiatives across the organisation to help improve the effectiveness of the AdWords platform for its customers. Prior to Google Graham ran a number of businesses from building technology specialised in transmitting video and music over IP to a record label.
Information about Graham Cooke's session will follow soon.

Joe Doveton
Head of Client Services
Oban Multilingual/GlobalMaxer
GlobalMaxer is the leading Cultural/International testing tool developed by specialist agency Oban Multilingual. Speaker Joe Doveton is a highly experienced internet marketing professional whose interests and experience encompass Web Analytics and Usability/MVT, Digital Display advertising, SEO/SEM and Web Publishing. This session will cover the do's and don'ts of international web testing and some fascinating insights into differences in web engagement and behaviour between cultures.
Information about Joe Doveton's session will follow soon.
Bryan Eisenberg
Marketing Keynote Speaker, Best Selling Author, Advisor
Bryan Eisenberg is the co-author of the Wall Street Journal, Business Week, USA Today and New York Times bestselling books "Call to Action", "Waiting For Your Cat to Bark?" and "Always Be Testing". Bryan has been the keynote speaker for Search Engine Strategies, Shop.org, Direct Marketing Association, MarketingSherpa, E-consultancy, Webcom, SEM Konferansen Norway and the Canadian Marketing Association. He is also the co-founder and Chairman Emeritus of the Web Analytics Association. Bryan serves as an advisory board member of Search Engine Strategies, the eMetrics Marketing Optimization Summit and several venture capital backed startup companies (ie. Bazaarvoice, iPerceptions, UserTesting.com, ClickEquations, etc.).
Bryan Eisenberg is the recognized authority and pioneer in online marketing, improving online conversion rates, Persuasion Architecture, and persona marketing. Bryan was recently recognized by eConsultancy members as one of the top 10 User Experience Gurus and and he was selected as one of the inaugural iMedia Top 25 Marketers.
Information about Bryan Eisenberg's session will follow soon.
John Ekman
Chief Conversionista

Internet long-timer since 1996. I've dealt with the marketing, technical and financial aspects of running a profitable and growing Internet business. My Conversion skills were put to test at Betsson – trying to turn two online casinos around to profitability, with no marketing budget in a crazily competitive market.
Information about John Ekman's session will follow soon.
Richard Falconer
Head of Technical Services
bigmouthmedia/LBi
Richard Falconer is Head of Technical Services for bigmouthmedia/LBi where he has worked for four years. His work includes consulting for some of the biggest names on the web. Prior to specialising in search, he worked in web design and promoted a number of successful affiliate websites. Richard's team was recently awarded the econsultancy award for Most Innovative Digital Marketing Team.
Information about Richard Falconer's session will follow soon.
Paul Francis
Head of Commercial Systems
Domino's Pizza Group
Paul Francis has been delivering software management for over ten years where he has led IT development and implemented agile systems for companies such as Easyjet, Figleaves and now the Domino's Pizza Group, where he is the Head of Commercial Systems. Paul's specialities include Software Delivery, Agile and Lean thinking & Iterative-Incremental development practices with Microsoft.Net and he has delivered projects that include Web, iPad, iPhone, Android and Smart TV digital sales channels.
Information about Paul Francis's session will follow soon.
Jeff Greenfield
COO & Co-Founder
C3 Metrics
Greenfield's history of technology and marketing initiatives have served blue-chip clients including: GlaxoSmithKline (NYSE: GSK), Kimberly-Clark (NYSE: KMB), Sony BMG, Black & Decker (NYSE: SWK), Forest Labs (NYSE: FRX), Plum Creek (NYSE: PCL) and more. Prior to his co-founding and development of C3 Metrics, Greenfield was a recognised thought leader in the area of Branded Content as publisher of Branded Entertainment Monthly, a joint effort with VNU Media detailing industry statistics, gaps, and trends. He's been a featured speaker at The Next Big Idea, and a news source in: The New York Times, The Washington Post, The Wall Street Journal, ABC, CBS, CNET, and Investor's Business Daily. Greenfield began his career building a 75-person multi-million dollar practice featured in Chapter 5 of 'Buzzmarketing: Get People To Talk About Your Stuff' from Penguin/Portfolio. Greenfield is an instrument rated pilot and holds a class "E" FCC radio operators license (NQ4F).
Information about Jeff Greenfield's session will follow soon.

Phil Guilfoyle
Senior Optimisation Consultant
LBI
A dynamic conversion optimisation professional with 9 years' experience both agency and client side. Phil has a proven track record of increasing revenue and engagement through a self-developed conversion rate optimisation strategy. A thought leader with public speaking experience and a detailed understanding of all aspects of online activity. Highly commercial with strong business acumen, excellent communication skills and ability to influence key decision makers and stakeholders.
Information about Phil Guilfoyle's session will follow soon.
Susan Hallam
Managing Director
Hallam Internet
Susan is Managing Director of
Hallam Internet
, a pure play digital agency that helps businesses to grow and develop their business on the Internet. She delivered her first Internet training workshop in 1993, and her views on Internet business issues have been published in the Sunday Times, as well as publishing a range of articles in the Internet press. Prior to setting up Hallam Internet in 1999, Susan held senior Internet marketing roles at British Telecom and Capital One. Susan's initial interest in the Internet and electronic commerce arose from her teaching and research role as a Senior Lecturer in Information Technology at The Nottingham Trent University, where she continues to guest lecture.
Information about Susan Hallam's session will follow soon.
Jim Hudson
Global Research Manager
PayPal
Jim Hudson, Ph.D. is Global Research Manager of Customer Experience and Design at PayPal. He manages research teams working on large research projects covering all stages of the developmental lifecycle—everything from understanding customer needs, to rapid iteration, to tracking customer satisfaction. With checkout at the core of PayPal's business, Jim's team has observed thousands of customers making purchases online, and has surveyed tens of thousands more. With PayPal's fully localized websites in 24 countries, Jim spends much of his time focused on how customer findings apply across different geographies.
Information about Jim Hudson's session will follow soon.
Rob Jackson
UK Managing Director

Rob Jackson heads up the UK arm of Elisa Interactive in London - Elisa DBI (digital business intelligence). When he's not running Conversion Thursday, a social event for internet marketers, he heads up conversion rate optimisation projects for Elisa DBI. He is a regular speaker at SMX, Google's Make my Website Work and is instantly recognisable by his curly hair.
Information about Rob Jackson's session will follow soon.
An internet marketing specialist, Ben co-founded Conversion Rate Experts after implementing almost every web marketing strategy, and concluding that conversion rate optimization is by far the biggest opportunity for most web businesses.
Information about Ben Jesson's session will follow soon.
Rob Kerry
Head of SEO
Mode Digital Ltd.
Co-founding the SEO agency Ayima in 2007, Rob Kerry heads-up an industry leading team of SEO experts, working with a select number of large companies in a similar way to an in-house team.
With over a decade of experience in Internet Marketing, Rob has helped companies such as PartyGaming, Sony and The English Tourist Board compete at the top of the search results. He specialises in Corporate SEO for large companies and sites, plus competing in aggressive markets such as finance, gaming, travel and telecoms.
Outside of Ayima, Rob has been the Editor of industry news site Sphinn and the Editor at Search Engine Watch Forums.
Information about Rob Kerry's session will follow soon.
Guy Levine
CEO

At the age of 16, my father gave me a book on html and a cheque for £100 and told me never to ask him for any money ever again. I read the book and accepted the challenge! A year later I had founded a .com business and turned it profitable in its first quarter. The day after my 18th birth I sold the business to my partners. Since then, as the CEO of Return On Digital, our team has been running SEO, PPC, Conversion Rate Optimisation and Social Media campaigns and advising companies on their internet strategy. The company is edgy and dynamic and eats sleeps and breathes search! Although Guy runs the company, he is still the Pay Per Click go to Guy keeping his hand in by being part of the PPC team. Guy was voted business speaker of the year in 2007 by the Academy For Chief Executives.
Information about Guy Levine's session will follow soon.
Martin Newman
Founder & CEO
Practicology
Martin is a Global e-commerce leader, and one of the most experienced, best - known and most respected e-commerce practitioners. The CEO of the leading e-commerce consulting practice, Practicology, he has been selling online since 1997, and he has been involved in multi channel retailing for over 25 years.

 A true multi channel player, he has had P&L responsibility and ownership of direct mail, e-commerce, mobile & call centre channels for a number of brands including Ted Baker, Harrods, Burberry, Pentland brands and Intersport. 
 Widely considered a thought leader in e-commerce, he also brings a very practical approach and is able to leverage his retail experience to deliver actionable insight to clients that make a tangible difference to the performance of their distance selling channels. He has a host of well known brands amongst his clients including: Thomas Pink, Dyson, Lloyds TSB, CPP, The White Company, T-Mobile, Space:NK, La Senza and the Edinburgh Woollen Mill.
Information about Martin Newman's session will follow soon.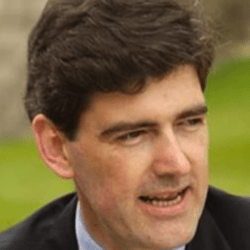 Charles Nicholls
SVP Product Strategy, Chair the SAP Conversion Academy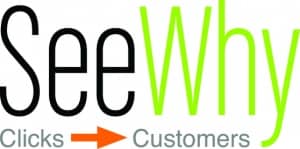 Charles Nicholls is a leading industry expert on ecommerce, web analytics, social media marketing, and online buyer behaviour. He specializes in shopping cart abandonment and email remarketing, and serves as Chair of the Conversion Academy. He has authored two books: 'Lessons Learned From The Top 10 Converting Websites' and 'In Search of Insight.' Charles is a market analyst, blogger, commentator and regular contributor to ecommerce and analytics publications including Practical eCommerce, ClickZ, CustomerThink and BusinessWeek. He is also founder and Chief Strategy Officer at shopping cart recovery company SeeWhy. Charles' profile can be viewed here: http://www.seewhy.com/conversion-academy.htm
Information about Charles Nicholls's session will follow soon.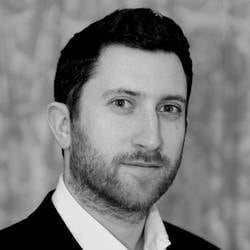 Stephen Pavlovich
CEO

Stephen Pavlovich is the CEO of Conversion.com, the UK's largest conversion optimisation agency. Working with clients like Domino's, Just Eat and Facebook, they've optimised websites and apps, and tested pricing, functionality and new products.
Their clients range from SMEs to Fortune 500 corporations. Across the US, UK and Europe, they have worked in diverse B2B and B2C industries, including SaaS, finance, travel, ecommerce, media, health, and gaming.
Information about Stephen Pavlovich's session will follow soon.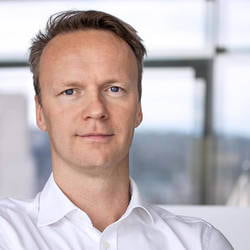 Kai Radanitsch

Kai Radanitsch is an eBusiness consultant with a degree in IT. For over 12 years he's supported companies such as Red Bull, Nokia, T-Mobile, Renault with their eBusiness strategy.
The Profit-Tuning model came into being after many years of usability testing, both in business and the world of academia, and through experience gained from over 500 web projects. It serves as an orientation grid for decision makers in the field of eBusiness and puts the creation of value at the centre of all advertising activities.
Information about Kai Radanitsch's session will follow soon.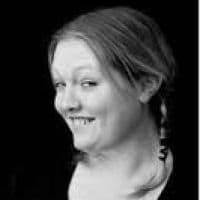 Nikki Rae
Managing Director
Future Insight Analytics
Nikki started her career as a search engine optimiser, where she often found that clients didn't need more traffic- they needed better traffic and more persuasive websites. This led her into the world of analytics, specialising in Google Analytics which married well with her background in Computer Science and innovation management. Nikki is an international speaker on the subject of Web Analytics, measurement and conversion and has won awards for innovating web analytics tools, particularly in the field of telephone call tracking. Nikki is the Managing Director of her own UK-based Analytics business, Future Insight Analytics Ltd.
Information about Nikki Rae's session will follow soon.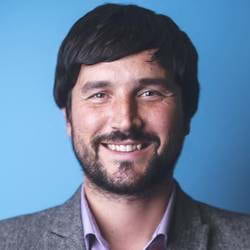 Paul Rouke
Founder and Director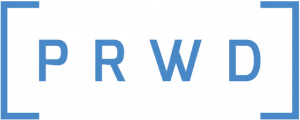 With 17+ years of experience in the conversion optimisation industry, Paul is one of the leading figures in the industry. He is an author, international keynote speaker and revered trainer on the subject, whose real passion lies in championing industry, company and personal change.
PRWD's conversion optimisation maturity audit - www.CROmaturityaudit.com
Information about Paul Rouke's session will follow soon.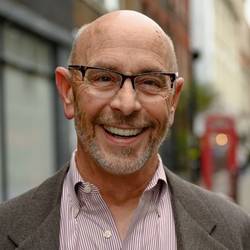 Jim Sterne
Founder

Jim Sterne, Conference Chair of the Marketing Analytics Summit is an international consultant focused on measuring the value of the online marketing for creating and strengthening customer relationships since 1993. Sterne has written twelve books on using the Internet for marketing, most recently: Artificial Intelligence for Marketing: Practical Applications. He produced the 16-year-long run of the eMetrics Summit, and is co-founder and Board Chair Emeritus of the Digital Analytics Association.
Information about Jim Sterne's session will follow soon.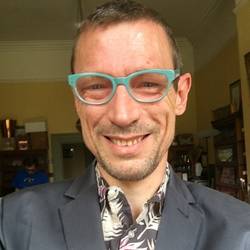 Craig Sullivan
CEO
Optimal Visit
Craig has been blending UX, Analytics, AB Testing, Voice of Customer and Conversion Optimisation techniques for over 15 years. He's also been building teams, launching products and hacking the growth of websites for companies like Google, LOVEFiLM, Lego, John Lewis, eBay, The FT and more.
By teaching teams and companies to build and measure products differently, he helps unlock the hidden value and growth in every product. Using these approaches, his clients have found over £2Bn in incremental annual revenue in the last 5 years.
Craig lives in Blackheath, London, with his daughter and an entourage of cats and pug dogs. He likes to relax growing organic vegetables, doing the odd spot of DJing badly and reading hard boiled Crime Fiction. You can find him tweeting as @OptimiseOrDie on everything to do with Numbers, UX and Psychology.
Information about Craig Sullivan's session will follow soon.
Michael Summers
Consultant, Global User Experience Research
<![endif]-->
Michael Summers has spent years researching e-commerce usability. He is currently a Consultant to the Global User Experience Research team at PayPal. In his prior role as Vice President of Usability at GSI Commerce he observed over 1000 people make a real purchase on major international retail websites. Before GSI, Michael worked for Jakob Nielsen, and was also Director of User Research at Scient in New York City. He's been invited to speak at Internet Retailer, Shop.org, The European Conversion Summit, UPA, ACM SIG/CHI, AIGA, and ACD. He wrote a textbook for Houghton-Mifflin on usability, and blogs at USERresearch.com.
Information about Michael Summers's session will follow soon.
Rory Sutherland
Vice-Chairman
Ogilvy Group UK
Born in Usk, Monmouthshire in 1965, Rory read Classics at Christ's College, Cambridge, before joining Ogilvy as a Graduate Trainee in 1988. After 18 months spent as the world's worst account handler (as a desperate remedial measure he was once booked onto a time management course, but got the date wrong) Rory became a copywriter in June 1990. He has worked on Amex, BT, Compaq, Microsoft, IBM, BUPA, easyJet, Unilever, winning a few awards along the way. He was appointed Creative Director of OgilvyOne in 1997 and ECD in 1998. In 2005 he was appointed Vice Chairman on the Ogilvy Group in the UK in recognition of his improved timekeeping. By an amazing stroke of luck (his brother is an academic) Rory first used the Internet in 1987. Hence he had the advantage in 1994 of knowing what it was and what it might do a few years ahead of many colleagues. Most people would have combined this knowledge of marketing and technology to make a fortune; not Rory. Instead he became the first Briton to have his credit card details stolen online, thereby losing £22.45. In his spare time, Rory collects self-aggrandising job titles. He was President of the Direct Jury at Cannes in 2007, and was elected President of the Institute of Practitioners in Advertising in 2009 for two years. He is also the Technology Correspondent of the Spectator, the world's oldest English language magazine. You can visit his blog at
http://snipr.com/da9bq
Rory is married with twin daughters of 9 (Hetty and Millie) and lives in the former home of Napoleon III in Brasted in Kent. Unfortunately in the attic.
Information about Rory Sutherland's session will follow soon.